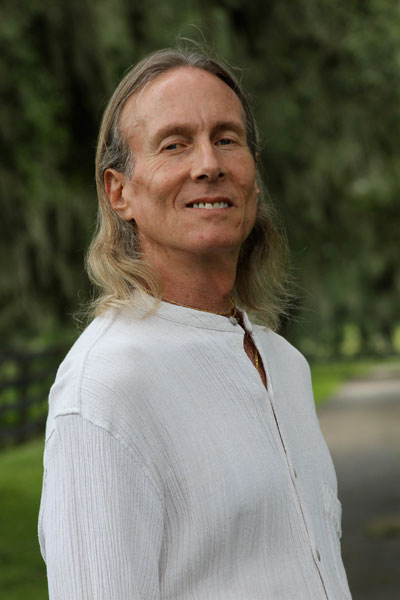 Howard Beckman
Howard Beckman is a writer, speaker and spiritual counselor. Having spent years in India he shares his knowledge of the ancient sciences of Yoga, Ayurveda and especially Vedic Astrology. With his credentials as a gemologist and jewelry appraiser, he became a purveyor of extremely fine and rare precious gems from the latter 1980's to the turn of the 21st century. Combining his knowledge of gems with that of their importance in Ayurveda and Indian astrology, in 1992 he hosted the Honolulu radio show "Romancing the Stone" on CBS's affiliate station, KGU. During this time Howard was also a member of the board of directors of A Second Chance, a drug and alcohol rehabilitation center in Honolulu.
That same year, Beckman appeared several times on "The June Caine Miller Show" on cable network in Los Angeles. Then, in 1993, Beckman was invited to appear on "Lifestyles of the Rich and Famous," hosted by Robin Leach with Jay Bernstein, one of Hollywood's grand-daddy agents, for his underwater wedding on the island of St. Martin.
Since 1994, Howard has written four books: "An Introduction to Vedic Astrology", "Mantras, Yantras & Fabulous Gems", "Vibrational Healing with Gems", and his recent shocking memoirs detailed in "Tempting the Devil in the Name of God…the Heavy Hand of Fate". His articles on these subjects and yoga philosophy were published in numerous magazines in the United Kingdom where he lived and taught between 1993 and 1998. Between the years 1998 and 2009, Beckman continued to write and teach meditation at the Yoga and Ayurveda Center run by he and his wife, Jennifer, in the mountains outside Santa Fe, New Mexico.
From 2009 to 2017 Beckman lived in Ocala, Florida until recently moving to Rutherfordton in northwestern North Carolina to open Hidden Valley Equine Sanctuary and Therapy Center. He is one of the directors of The Vedic Cultural Fellowship, and Hidden Valley Equine Sanctuary and Therapy center.
Since the startling revelations of his past history, Howard has brought his methods of healing the "dark side of the mind". This is what ultimately causes us to slip down the shadowy path of substance abuse. Whether it is heroin addiction, addiction to pharmaceutical drugs, alcoholism, uncontrolled eating leading to obesity, the opposite in the ravages of anorexia and bulimia, or uncontrollable sexual desires, it is the dissatisfaction with one's "lot in life" that causes us to seek refuge in that which ultimately destroys our lives.
Howard's own journey from addiction and the "dark side", as he calls it, to a life free from substance abuse and uncontrollable behavior, is detailed in his book of memoirs "Tempting the Devil in the Name of God…The Heavy Hand of Fate".
As an experienced Vedic astrologer and counselor Howard is able to allow his clients to see their self-created destiny for what it is, shedding light on the path to freedom through truly helping them to understand their own minds and hearts on a deep psychological, and spiritual, level. Howard has a unique ability to relay this esoteric knowledge in a practical way, allowing his students to understand the core meaning and secrets of this ancient science of divination. His astrological clients return to him year after year for annual updates due to his accurate and unfailingly helpful insights into their lives.
Though as human beings living in the world today we share so many similarities of body, mind and spirit, we are also individuals and the conditioning of our minds goes back to childhood, or may also be rooted in traumatic events of an even more distant past before this lifetime was manifest.
Whether in talks to groups or individuals in private counseling sessions, Howard has a way of forcing our eyes open where the truth of who, and what, we are becomes plain to see. From that point the healing begins and we start on the road to true success, freedom and lasting peace of mind.