"Astrology is a science in itself and contains an illuminating body of knowledge. It taught me many things and I are greatly indebted to it." Albert Einstein — Physicist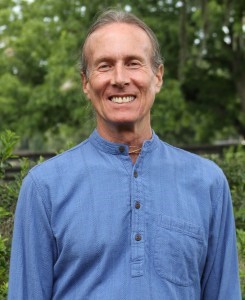 The universe has a dynamic influence on our lives. Throughout history, astrology has been used to benefit mankind in all sorts of ways. World leaders and famous people have studied and used astrology and today, it remains the key to understanding our potentials. Vedic Astrology is the oldest living system of astrology, and is distinguished for its spiritual depth and accuracy in prediction.
The oldest astrology known to man, it is said to be far more accurate for predictive purposes and gives an understanding of the soul's journey from one incarnation to another.
A Vedic horoscope speaks the language of cosmic energy, with the planets representing the laws of time and motion. It can be seen as a "GPS" for the timing of events, our relationships, career paths and our ability to attain prosperity on all levels. This is the story of our personal destinies, the secrets of which are to be found only within our personal horoscope. Whether you've come to a crossroads in your life or just need some insights into a relationship. Perhaps guidance in developing or maintaining your physical, emotional and/or spiritual health. By understanding our true natures, and what the keys are to success on all levels, we can better make appropriate decisions.
The heart of all Vedic sciences, the inner meaning that Yoga, Ayurveda and Vedic Astrology all share, is that of "atma vidya", knowledge of the soul. Ancient yoga philosophy urges every human being to ask themselves "Who am I?, What is the real goal of life?" Vedic Astrology gives us a road map, a valuable tool for charting our course in life. Through the study of a Vedic horoscope, one's previous destiny is revealed. It opens the book on our present, as well as our future, giving us the specifics of events, experiences and situations that will manifest in our lives, and shows us how we can change our destinies to one of happiness and abundance in a meaningful life's journey. Vedic astrology utilizes natural healing methods to balance and harmonize negative forces of the mind and body that adversely affect our lives. Each one of us is capable of positively shaping both the unfolding of our present, as well as future destinies. Yet doing so requires knowledge, knowledge of our "self", as well as our past, present and future. Thus Vedic astrology unlocks the mystery of life and the journey we've been on since time immemorial.
Click Here For An Astrological Consultation
Nothing happens by accident. All things come in their time. That includes when those meant to share the journey with as come into our lives, as well. With knowledge of what is to come, which actions will bring the greatest results, and then knowing "when" to act, we achieve success in our endeavors. And when we finally understand who we really are, as spiritual beings deserving of the greatest gifts that life can offer, we find not only material success, but love, happiness and peace of mind to be our greatest assets.
I have been studying and practicing Vedic astrology for over 30 years. Whether in the areas of career, relationships, finance or any other part of our very human lives, I will reveal to you the secrets of your destiny. Then how you can best attain success where you desire it most.
Make it your mission to touch people's hearts, to have a life of abundance, to be satisfied emotionally. When you vibrate at this higher level, you encourage others to do the same.